In our times, advanced Eye treatment & Eye surgeries are often quite expensive. However, Private health insurance allows individuals to access a wide range of care services and treatments beyond what public health schemes cover. One common question that arises is whether laser eye surgery can be claimed on private health insurance.
In this blog post, we will explore the factors determining insurance coverage for laser eye surgery and provide insights into how individuals in Punjab can navigate this process.
Understanding Private Health Insurance Coverage
Coverage and benefits change from one private health insurance plan to the next. Some programs may cover vision care, but others might not cover things like laser eye surgery that aren't necessary. To determine if your private health insurance covers laser eye surgery, look at your policy papers or call your insurance company.
Main Factors Influencing Insurance Coverage for Laser Eye Surgery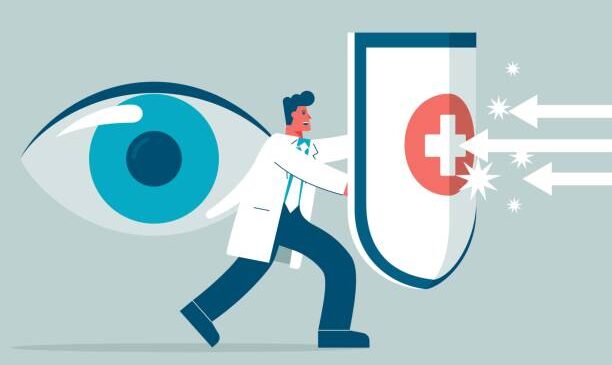 Insurance Policy Type and Coverage Options: Different insurance policies offer varying coverage options. Some policies have specific provisions for vision care, including laser eye surgery, while others may exclude it or consider it an elective procedure.
Waiting Periods: Private health insurance policies often have waiting periods for specific treatments and procedures. It's essential to check if there is a waiting period for laser eye surgery coverage, as this can impact your ability to claim the procedure.
Exclusions and Limitations: Insurance policies typically have exclusions and limitations regarding specific treatments. Laser eye surgery may fall under these categories, depending on the policy. Understanding these exclusions will help you determine if your insurance covers the procedure.
Pre-authorization and Medical Necessity: Some insurance companies require pre-authorization before undergoing laser eye surgery. They may also require evidence that the surgery is medically necessary, such as significant refractive errors or other vision impairments that glasses or contact lenses cannot correct. 
Steps to Determine Insurance Coverage for LASER Eye Treatments
Review Policy Documents: Carefully read through your policy documents, paying attention to the coverage section and any provisions related to vision care, eye surgeries, or elective procedures.
Contact Insurance Provider: If the policy documents do not explicitly mention laser eye surgery coverage, contact your insurance provider for clarification. They can provide specific details on the coverage, exclusions, waiting periods, and other requirements for claiming the surgery.
Consult an Eye Care Professional: Before pursuing laser eye surgery, consult an eye care professional. They can assess your vision and determine if laser eye surgery suits your specific needs. They may also provide documentation supporting the medical necessity of the procedure.
Insurances, we cover :
| Govt Panel /PSU | TPA | GIPSA |
| --- | --- | --- |
| AYUSHMAN CAPF | Paramount Health Service - Credit | VIPUL MEDCORP +VIDAL HEALTH |
| Ayushman Bharat- Sarbat Sehat Bima Yojna | PARK MEDICLAIM TPA | Vardhman - Malerkotla |
| ECHS - CREDIT | RAKSHA - CREDIT | TATA AIG GENERAL INSURANCE |
| Punjab Govt employees and pensioners health insurance scheme - PGEPHIS | Medsave Healthcare (Credit) | Star Health Insurance |
| Punjab State Power Corporation Limited - PSPCL | MEDIASSIST TPA | SBI General Insurance |
| Exserviceman Contributory Health Scheme - ECHS | Mediaant - CREDIT | SAFEWAY INSURANCE |
| CENTRAL GOVT HEALTH SCHEME - CGHS | MD india Credit | Religare Health Insurance |
| RCF | ICICI LOMBARD | Religare Gramin |
| | Ericson Insurance TPA Private Limited | RELIANCE GENERAL INSURANCE |
| | HITPA | RELAINCE GRAMIN |
| | Heritage Health Service - Credit | NIVA BUPA HEALTH INSURANCE |
| | HDFC ERGO | Max Bupa Health Insurance |
| | Good Health TPA | Heath Insurance TPA Pvt. Ltd |
| | FHPL Credit | Future Generali |
| | E-Meditek Solutions LTD (Credit) | CARE HEALTH INSURANCE |
| | Chola Mandlom GIC | Bajaj Finserv |
| | | Bajaj Aillanz (Credit) |
| | | Apollo Munich Insurance Co. |
| | | ADITYA BIRLA HEALTH INSURANCE CO.LIMITED |
| | | ACKO GENERAL INSURANCE |
Blog Summary:
Whether or not you can claim laser eye surgery on your private health insurance in India depends on the specific policy you have. It is essential to review your policy documents, contact your insurance provider, and consult an eye care professional to understand your coverage options. Doing so lets you make informed decisions about your eye health and navigate the insurance process effectively. Remember, each insurance policy is unique, and it is essential to verify the details of your insurance coverage with your policy provider to ensure you receive accurate information and accordingly take an informed decision about your Laser Eye surgery. Please note that Duggal Eye Hospital Jalandhar is registered with scores of Private Health Insurance partners to help get our eye patients to benefit. Whether your proposed eye surgery is covered under Insurance can be checked with our TPA desk.